Engagement solutions designed for primary schools
ReachMoreParents gives you the tools to create great relationships with your parents. We'll help you keep them engaged and involved so they all feel part of the school community - and always respond quickly to your requests.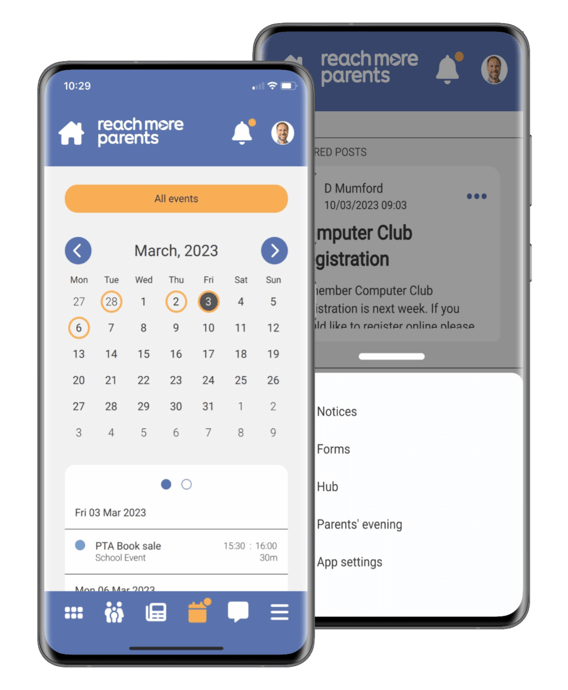 Simple, powerful communications
ReachMoreParents and get a better response
If communications aren't reaching all your parents, you're probably endlessly chasing replies and responses. We use clever technology to reach more of your parents, increase responses and reduce your workload, with tools including:
Communications

- email, text, in-app messaging and social media integration.
Dynamic Newsfeed

- safe, modern, social media-style updates.
Notices and announcements

- pin important messages to your online noticeboard.
Digital forms

- collect consent and data online.
Calendar integrations

- parents can sync your events with their own calendar.
Language translations

- improve accessibility by translating into range of languages.
Here's a few things you can do with ReachMoreParents: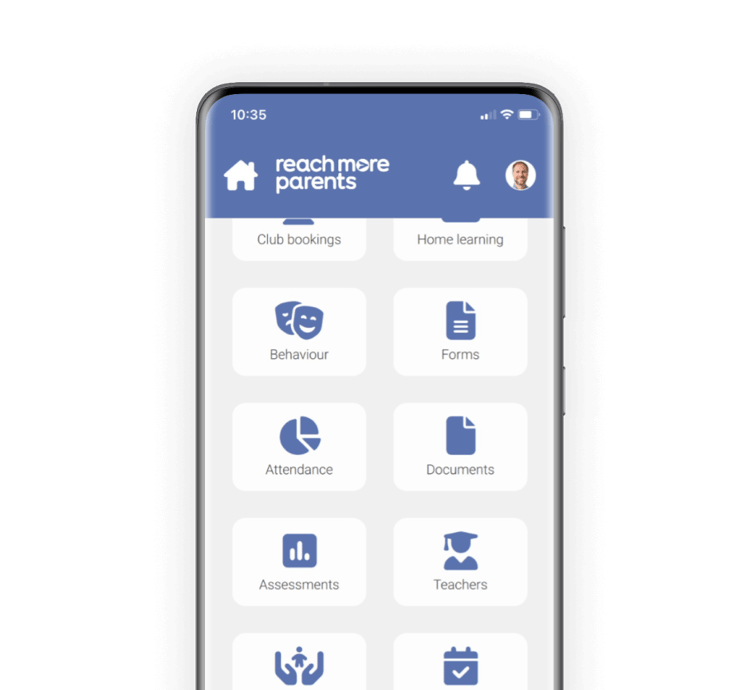 Our parent app helps get things done
Our accompanying parent app makes seeing messages and dealing with school requests easy for parents.
Main dashboard gives quick access to important information.
Enjoy a social media style newsfeed of pictures and video.
View communications from children at separate schools.
Easily see upcoming calendar and events.
Complete forms and data requests.
Notify absences and check attendance.
Easily connect to other school software.
Our parents app is downloadable from Apple's App store or Google Play. And, if you'd like an app branded for your school, we can do that too.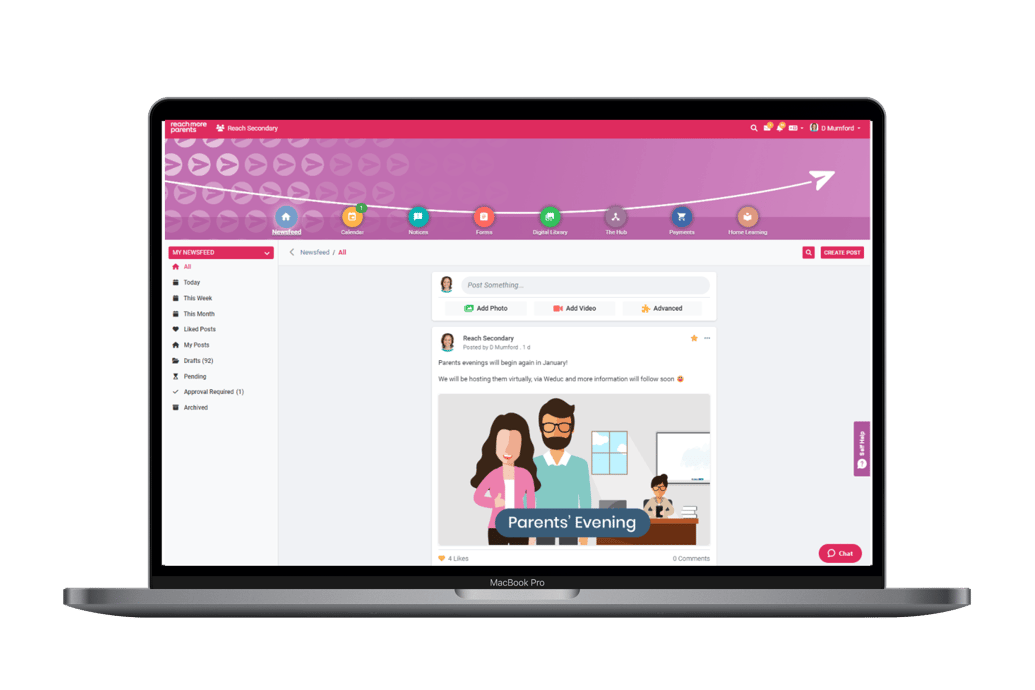 Help parents feel more involved and…
Share magic moments
Keep parents engaged in their child's education journey with our safe, secure and modern social media style newsfeed.
Share pictures and videos direct from the classroom.
Engage parents by allowing them to like, comment and reply to your posts.
Easily publish your newsletter in bitesize chunks.
Share content across your social channels.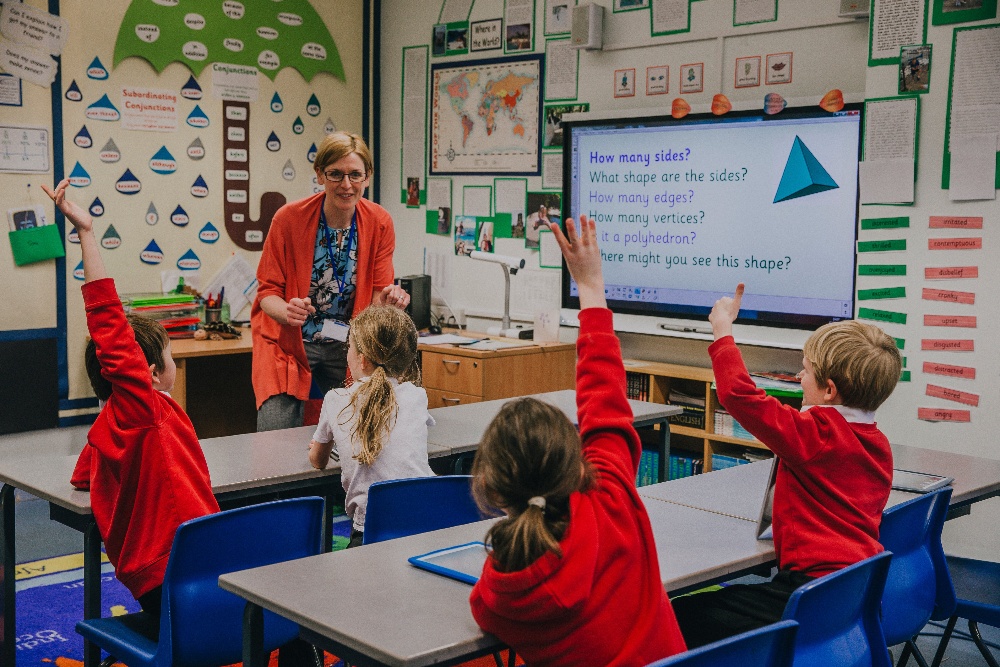 Case Study
Wyborne Primary School
Wyborne Primary School adopted the cutting-edge ReachMoreParents software platform to streamline tasks for staff and remove unnecessary expenditures.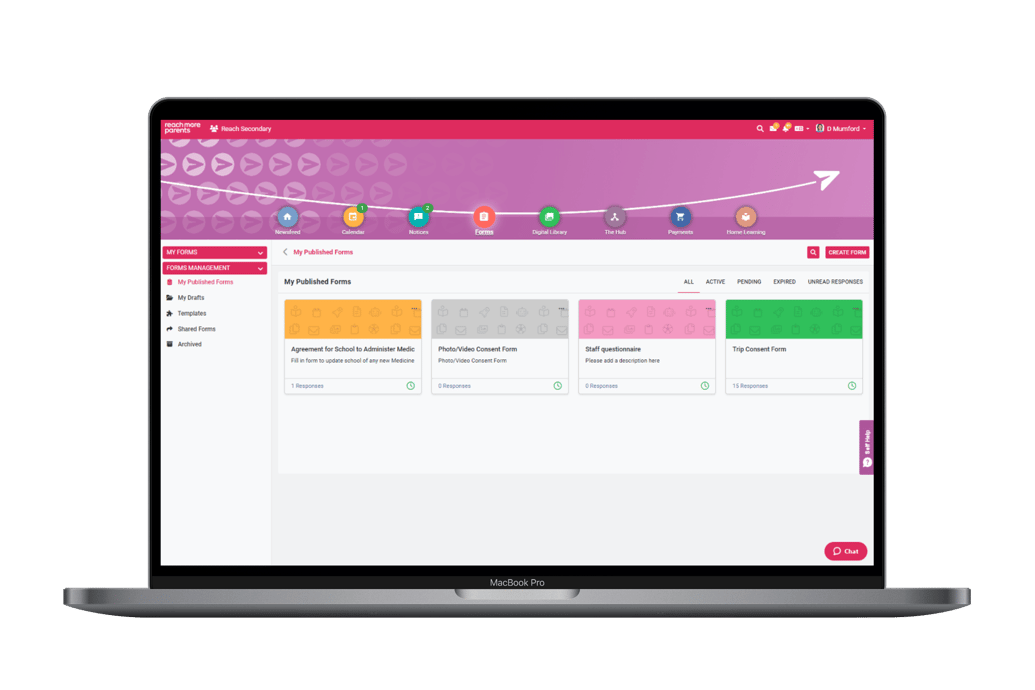 Say goodbye to stress and confusion…
Throw your consent (and other) forms in the bin!
Use our self-service, digital forms to take the stresses out of paper consent and data collection forms.
Create your own data collection or consent forms.
Ideal for organising trips, clubs and after school activities.
Digitally share with parents to complete.
Easily chase and remind outstanding replies.
Before, we had around 10 different applications open on our systems, but with Weduc, we just have one. Having all the information we need on a single screen has made our lives much easier.

Tracey Morris, HR/Finance/IT Manager, Wyborne Primary School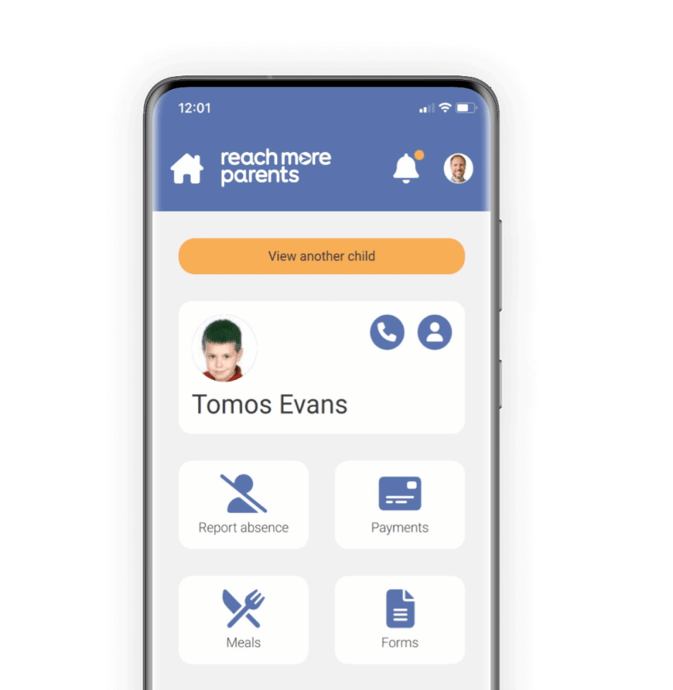 One place to monitor attendance...
Simplify attendance management
Our attendance management tools make it easy for parents to communicate absences and for schools to track and report.
Parents can report absences with evidential attachments such as medical letters.
Save data in one location, making it easy to monitor attendance overall.
Built-in 'leave request forms' help manage planned absences.
Easily collate all attendance communications for use in any legal cases.
If you use Sims we can write back all communications and attachments and update register codes.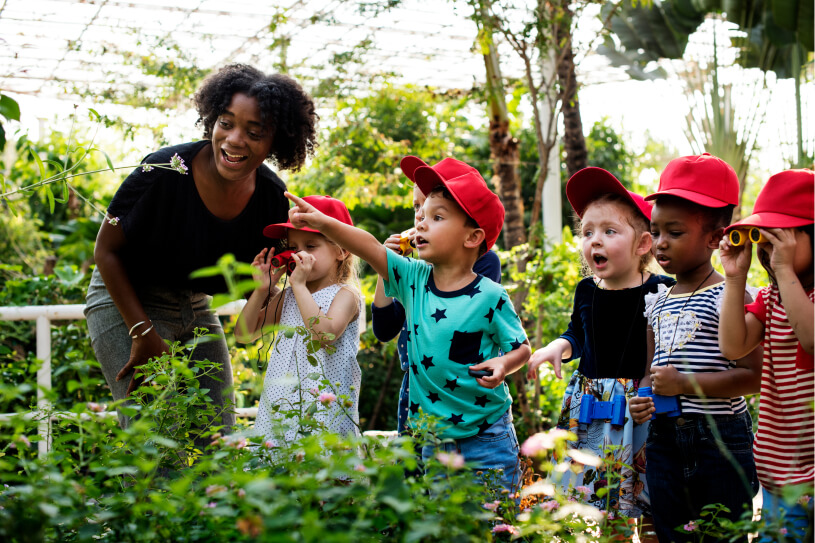 When you're on the move
Take your school register…from anywhere!
Go digital with our online registers and help save precious teaching time.
Take registers outside the classroom - ideal for school trips.
Manage both class and AM/PM registers.
Write back to SIMS with register codes and comments.
Automate messages around register codes
(such as N codes) and chase parents as changes occur.
Translate and help knock down barriers to inclusivity
Our parent app can be translated into a range of different languages, making it easier to connect and communicate with hard-to-reach families.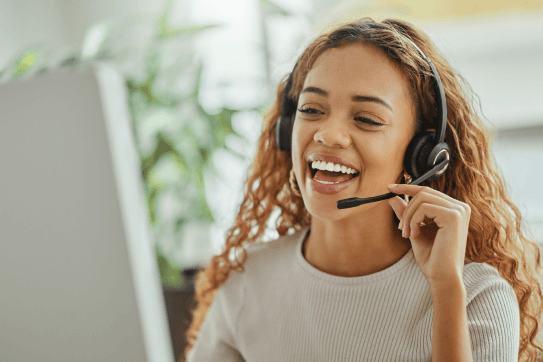 Why choose us?
UK based support for schools and parents
ReachMoreParents has a traditional company ethos and values – and our customer support operates in that way too.
Our UK-based support team can be accessed via telephone, email and live chat. We have no phone menus or ticketing system so one of our team will always deal with your request quickly.
What's more, Weduc is the only school communications company that offers support for parents, meaning your school staff won't have to worry about password resets or user queries.